boo-zy halloween cocktails!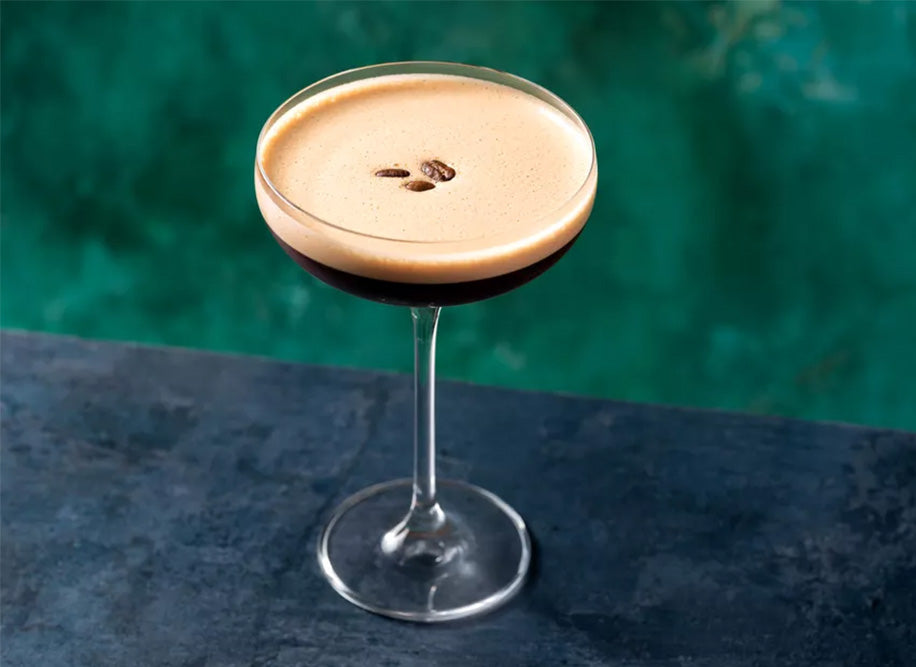 Halloween is just a few days away! Whether you're having a few friends over or a full-blown halloween party, these cocktails will do the trick! So, grab your cauldrons and let's get brewing! These drinks are frighteningly good.
#1 espresso martini
Need a pre-game pick-me-up? Caffeine and alcohol are the perfect combination for a little kick in the butt! 
1 oz. espresso or cold brew concentrate 

1 oz. coffee liqueur

½ oz. simple syrup

1 ½ oz. vodka
Add all of your ingredients to a shaker and shake, shake, shake until the ingredients are cooled and there's foam. Double strain into your favorite martini glass and drop in some coffee beans!
#2 poison apple cocktails
The evil witch said one bite, and all your dreams will come true. If you wished that there was such a thing as edible glitter, then she was right! 
⅓ cup apple cider

⅓ cup cranberry juice

2 oz. fireball

1 oz. grenadine 

ice 
Combine all of your ingredients in a cocktail shaker with some ice, and shake away! Pour into your favorite glass and serve.
#3 black magic margaritas
These margaritas are as scary as swimming in the ocean at night! Pro tip: if these cocktails are too spooky, try hiding them in one of my "coffee" mugs (; 
Here's the ingredients!
1 tbsp black sanding sugar

1 cup ice

2 oz. silver tequila

1 oz. triple sec

¼ cup lime juice

red, blue, and green food coloring
Rim your glass with a lime slice and dip it in the black sanding sugar. Add your ingredients to a shaker and shake until everything is chilled and desired black color is achieved. Cheers!
#4 apple cider mimosas
Ahhh I love a good mimosa! This is a spooky spin on a classic brunch drink! 
Ingredients:
2 tbsp granulated sugar 

1 tbsp ground cinnamon

1 cup apple cider

1 (750 ml) bottle of prosecco or champagne
Combine your sugar and cinnamon on a plate, wet the rims of your champagne flutes, and give them a coat of the cinnamon sugar mixture. Fill your glasses ¼ of the way and then top with either prosecco or champagne!
#5 witch's brew cocktails
"Double, double toil and trouble; Fire burn and cauldron bubble." This is a potion that's sure to put a spell on your guests!
Make your potion:
1 ½ oz Midori 

2 ½ oz orange juice 

2 ½ oz Sprite or any lemon-lime soda
Pour your Midori and orange juice into a shaker with some ice and shake. Optional: coat the rim of your glass with black sanding sugar for an added spooky touch. Pour in your mixture, top with soda, and serve!
#6 halloween punch
If you want to make a batch big enough to share with a party, then this is the drink for you!
Ingredients:
64 ounces cranberry juice

64 ounces apple cider or apple juice

1 liter ginger ale

1 750 ml bottle of aged rum of choice (for stronger drinks, you can double this!)
Chill your ingredients beforehand and add everything to a punch bowl. Now it's time for the party to get started!
Pssssst! Since you've read this far, use code BOO15 to get 15% off all of my tees at checkout! Happy Halloween and stay safe!
Cheers!
Pleep
---