top 20 beer cities!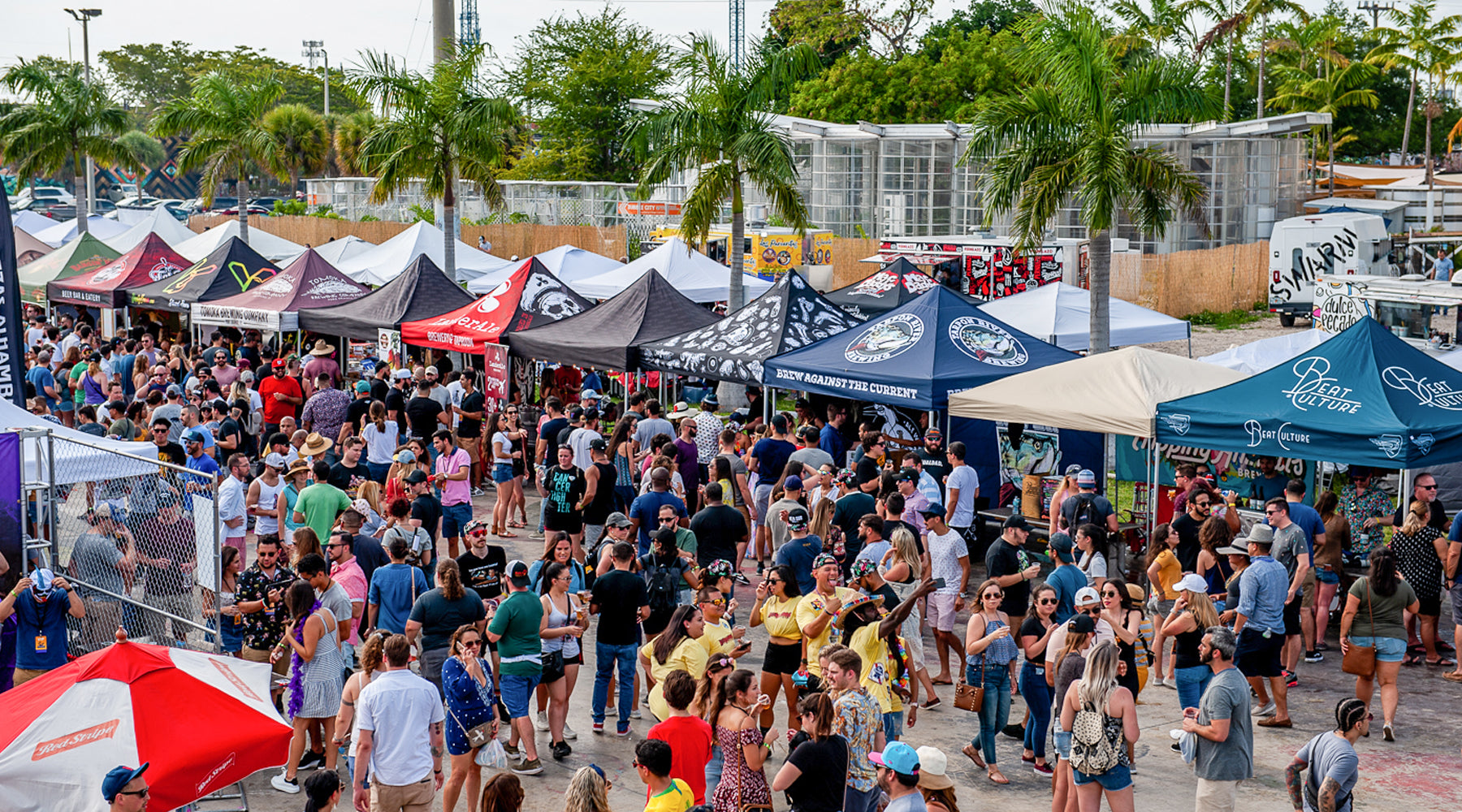 As a country, we love craft beer. That wouldn't have been as evident in 2010, when less than 1,500 local breweries peppered the American landscape. Then, BOOM! Craft beer exploded. There are now enough craft breweries where you could hop from the rooftop of one to the next, from coast to coast, without touching the ground. Try it. This year, 2022, the year of the tiger; 9,247 breweries quench our cities, towns, and hamlets giving most of us the opportunity to drink local without ever leaving our own zip code.
This top 10 list isn't just about which cities brew the most beer or have the most breweries per capita. Those are certainly considerations, but this list took many other criteria into account, including my multiple personal visits to numerous breweries in these, and many other cities, where I tabulated the nearly intangible, yet quantifiable, love and appreciation that a city has for local beer.
Oh, who am I and what makes me an expert? I'm sorry, I should have introduced myself. I'm Zane Lamprey. I've hosted several award-winning drinking/travel television shows (Three Sheets, Drinking Made Easy, Chug, and Four Sheets), which has given me an inside look at hundreds of breweries. I've written a book on it (Three Sheets: Drinking Made Easy! 6 Continents, 15 Countries, 190 Drinks, and 1 Mean Hangover! : Random House Publishing). I've visited over 182 breweries (in the last 18 months) where I've performed my stand-up in front of adoring crowds. I was the Craft Beer Marketing Awards 2020 "Man of the Year". I was drunk on "The Tonight Show". And I love beer! May we continue? Thank you. Let's start with number one.
#1 san diego, california
Throw on your board shorts, slip on a tank top, and flip-flop your way to over 150 breweries in greater San Diego, where it's always the perfect temperature to throw back a cold one. As in many other cities (most) breweries in San Diego have created a collaborative community that thrives on helping out other breweries, which are effectively their competition. They seem to conduct themselves with a beachy laissez faire attitude, all while earning medal after medal in brewery competitions. And, they continue to push the limits of classic beer styles, even creating their own style, in the "San Diego-IPA". If you go a full day in San Diego without someone mentioning beer to you, then you either spent the day alone, or you need new friends. San Diego tops this list!
#2 portland, oregon
When it's overcast and drizzling, Portlanders head for their local brewery. The only other time they frequent craft breweries is when it's not overcast or drizzling. To save you from doing the math, that's 365 days in Portland that are suitable, if not optimal, for beer consumption. Some years, it's 366! Statistically-speaking, when they're drinking beer in Portland, more times than not, it's a local craft beer. There are more than 70 breweries in the Portland area, depending on where you draw the circle, and each one is filled with a wonderful bunch of beer-loving, flannel shirt-wearing, patrons. (57% of them with beards, 34% who have a hat collection, and 27% of whom had a donut for breakfast).
#3 portland, maine
"The other Portland", which was around 200 years before the west coast version, is home to more breweries per capita than any other city in the country. Maintaining a low population (10% as large as the Oregonian version), which helps with that statistic, is easy to do because of, well, winter. If you've ever been there in February, and possibly lost the feeling in your face, then you're most likely a resident. While the cold weather wards off any potential invaders, the 66,000 locals stay nice and toasty with beer from their 18 local breweries. That's one brewery per every 2,778 residents! To put that in perspective, if that formula held true everywhere, New York City would have 3,016 breweries.
#4 asheville, north carolina
Asheville, with the second most breweries per 50,000 people, at 17, is a city that treasures its beer culture. Nestled in the Blue Ridge Mountains, they have adopted the nickname of "Beer City", which they will remind you of at any of the 30 breweries, 30 annual beer festivals (coincidence?!), and during their annual beer week. They really do have a genuine appreciation for beer in Asheville. And, it's a small enough city that it's logistically feasible to have a pint in every brewery on the same day. Just keep in mind that Uber has a $150 cleaning fee.
#5 denver, colorado
Drinking at elevation does not get you drunk more quickly. You can dispute this urban myth if you'd like, but I've got science on my side. The hangovers, speaking from experience, and being backed by science, can absolutely be worse at elevation. But, at a mile in the sky, that's not slowing Denverites from opening shrines to beer (also called "breweries") where they can park their mountain bikes, fill up their growlers, and then tap into their bounty of legally acquired marijuana to alleviate the next morning's hangover. Home to over 150 breweries and the Great American Beerfest, Denver sits solidly on this list. Boulder, you're not getting lumped into greater Denver. And I hope it provides some solace to know that you're #11 on this list.
#6 chicago, il
What?! Chicago on a top 10 craft beer list? Oh, dats da truth! Chicago has always been a great city for beer lovers, even when it was illegal. From 1920 to 1933, gangsters would transport beer from Canada (who's own prohibition ended the same year that ours began) to thirsty Chicagoans willing to break the law for a taste. That love, or lust, for frothy goodness continues to thrive in greater Chicago's 230 craft breweries, with 160 in its metropolitan area, which is more than any other city in the US. There are so many breweries in Chicago that it is physically impossible to visit all of them in a day. First one to do it, and prove me wrong, gets $1000 and a bottle of Malört!
#7 seattle, wa
If this was all about coffee, Seattle would top the list and everyone else could go home. Besides coffee, and ahead of water, the fine people of Seattle consume an inordinate amount of beer. As much as the people of San Diego like to drink when the weather is resplendent, Seattlites head to the breweries when the weather is inclement – which includes all months outside of July, and part of August. In those months, they celebrate the fleeting glimpse of blue skies with beer festivals and brewery events. The Seattle metropolitan area has more than 80 breweries, which is more than the total number of breweries in Utah (40) and Rhode Island (37) combined!
#8 san francisco, california
The city by the bay is arguably the home of the very first "craft" brewery, Anchor Steam, which was founded in 1896, rescued by Fritz Maytag in 1965, and continues to operate today. San Francisco propper (an area ⅔ the size of Portland, Maine) boasts 40 breweries, which you can get to by street car, Uber (or Lyft), bike, scooter, walking, or, depending on when you're reading this, flying car. San Francisco is dense – with an impressive amount of breweries in a small-ish metropolitan area, while the greater San Francisco area, including cities around the bay, is home to over 140 breweries, which only punctuates the region's affection for ales and lagers.
#9 austin, texas
Austin is growing too fast. There, I said it. You know who agrees with me? People in Austin. It's no surprise that it's such a popular city, with plenty of places to cool off by stepping into a brewery. The only thing that's grown more than the population in the last decade in Austin is the number of craft breweries, which is presently at 58. While the city may be a blue dot that purples up a predominantly red state, one thing that people in central Texas can agree on is that they love craft beer on a hot summer day – or any day for that matter.
#10 grand rapids, mi
Another location that has been anointed with the nickname of "Beer City" is Grand Rapids, Michigan. This nomenclature has been bestowed by several national polls, none of which I was consulted in, due to the city's love on this carbonated commodity. The local breweries, tourism board and many local businesses keep the name alive through persistent marketing efforts and a "Beer City Ale Trail" (clever) to promote the local "beer tourism". So, why are they #10 on my list when they're at the top of other lists? Drink at all of the cities on this list and tell me where you would put them. :)
Although these next 10 cities didn't make the top 10, they still made the top 20 and are amazing cities that truly love their beer!
#11 fort collins, co
#12 bend, or
#13 boulder, co
#14 milwaukee, wi
#15 pittsburgh, pa
#16 minneapolis, mn
#17 los angeles, ca
#18 burlington, vt
#19 boston, ma
#20 philadelphia, pa
P.S. Thanks for reading!  If this is your first time here, welcome!  Take a look around the store and if you see anything you like, make sure to use code JOURNAL10 to take 10% off your first order!  Cheers, Pleepleus
---